ASCVTS ACADEMY
MINIMALLY INVASIVE CARDIAC SURGERY WORSKSHOP AND WETLAB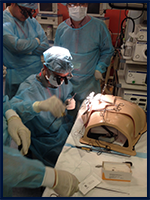 Dear Colleagues,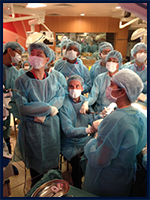 Minimally Invasive Cardiac Surgery (MICS) is not the new kid on the block anymore. It is a well-tested treatment platform for a wide variety of heart disease. And it is here to stay. The implications of minimally invasive Cardiac Surgery go beyond the primary health benefit for the patient, as less trauma and faster recovery. They may - and probably will - impact the way Heart Surgeons are training. With the evolution of disease patterns and technological achievements, patient demands are constantly evolving too. We are increasingly faced with complex disease and patients who do not only expect to survive - and to survive with no complications- but also attain the best possible long term result, at the least possible trauma and impairment to their mobility and social/professional functions. MICS has been put through the filter of time and scrutiny by the surgical society and proven to be a powerful tool in our quiver, in treating advanced cardiac disease. Aortic, mitral, tricuspid valve repairs can now be performed safely through a small intercostal incision. Bypass surgery can be carried out in selected patients, either in a hybrid setting or fully through a small anterolateral chest incision. The advent of hybrid technology opens further horizons for our field and constitutes a platform, which will play a key role in cardiac surgeons' training in the future.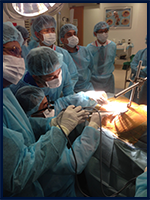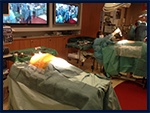 At this years' annual meeting of the ASCVTS we are offering a state-of-the-art MICS workshop, enriched with the best of theme-based lectures and coupled with unique wet-lab sessions. During the 2 days of the course, delegates of all professional strata will enjoy a prime educational and hands-on experience, towards implementing MICS in their future portfolio. Some of the world's experts in the field will stand on the delegates' side with their guidance and tutoring.
We hope that this unique course will mark the start of a continuous tradition in the years to come, in pursuit of shaping the Heart Surgeon of the future.
Assoc. Professor Theo Kofidis
Prof. Sertaç Çiçek
Course Director
President, 22nd ASCVTS
Annual Meeting